A great place to make friends
. . . with ladies new to the community OR experiencing a life change

Are you new to the Wiregrass area? Or, have you had a major life change? The Dothan Newcomers Club is a great place to facilitate your transition.
We'd love for you to attend one of our meetings and see what we're about. Fill out the Contact Us form and we will answer any questions you have and let you know about the next meeting or activity.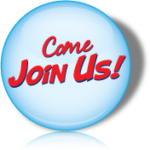 The group is designed to help cultivate fellowship among women, facilitate involvement in civic activities, and provide avenues for social life for women residing in Dothan/Wiregrass Area of Alabama. The Club also contributes to community organizations and charities through annual fundraising events as well as volunteer opportunities.
For more information on club activities, visit our Activities page.